How I think Kari Lehtonen is going to do this year
My prediction on how Antti Niemi will do in the upcoming shortened season!
How I think Boston's starting goalie, Tukka Rask, is going to do this year
GET FEATURED ON MY CHANNEL (Contest): http://www.youtube.com/watch?feature=player_embedded&v=q3gBePFJPdY
Defenseman and Goaltenders that aren't doings so hot right now
NHL.com Fantasy Hockey Insider Matt Cubeta with suggestions on who to start or pick up this week to help you win specific fantasy categories.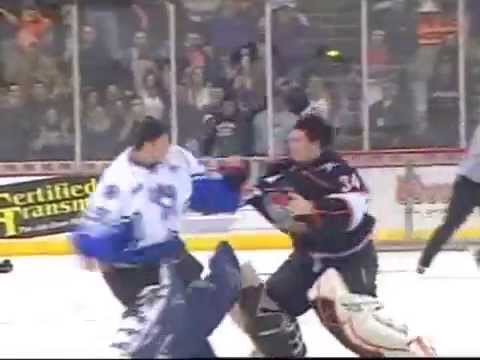 In their third consecutive Saturday match-up, the Omaha Lincoln rivalry boiled over tonight. Fights, hits, goals, and more hits were all delivered tonight as the Lancers held on to won this close fought game.